---
PLEASE NOTE:
I DO NOT DO VALUE ($$$'s) APPRAISALS!  OR DO ASSESSMENTS AS FOR INSURANCE OR ESTATES
FOR "POSSIBLE VALUES [PLEASE GO TO:  [1] the web site for "Stein Collector's International"   @ 

http://www.steincollectors.org/

AND CLICK ON "STEIN TALK" -IN THE 2ND ROW —UPPER LEFT
OR[2]: ANY OF THE RECOMMENDED STEIN DEALERS / AUCTIONEERS  AS LISTED ON MY "LINKS" PAGE.
  I just do not have the TIME  OR INCLINATION TO APPRAISE! a bunch of steins  (I get about 10 to 20 requests every week  !!!   There are way  too many variables►  condition, location, time of year, present trends in stein/ drinking vessel  collecting, local (and now national) economics; but by far the "biggest problem  of all ….in communicating  "so called values" are the prior expectations by the owner[s]! (which are usually based on hearsay and old, old rumors provide by other family members!!
Also to be considered for any type  of 'value" comparison / or value research  is from whom or where  are you buying the piece.or where and what for any one piece sold for… There is a vast difference between buying Any given stein at a local auction  or antique shop and buying one from one of the  national or international stein auctioneers and of course the major USA auction companies such as Soetheby's OR Christies who now charge over 22% (I think)  just for "the privilege" of buying something from them!…… 
 This
 web site was  started as an informational site for beginning beer stein collectors that would be looking for the info
and not the general public
.

  but this site does have  its own search engine [top right on each page!] SO if one puts in "Wood Steins" or "Hand painted steins," it will give one a list of all the pages that has that should have that subject matter word within it. 
NOTE: I am sorry… but 

 this feature is case sensitive 

(A "Word Press: feature, and  not MINE  !!!!!
STILL WISH TO CONTACT ME 

ABOUT ANY INFORMATION ON THIS SITE?

  EMAIL:  STEVE (STEPHEN)  = thevirginian@cox.net  [8-13]
XXXXXXXXXXXXXXXXXXXXXXXXXXXXXXXXXXXXXXXXXXXXXXXXXXXXXXXXXXXXXX
,,,,,,,,,,,,,,,,,,,,,,,,,,,,,,,,,,,,,,,,,,,,,,,,,,,,,,,,,,,,,,,,,,,,,,,,,,,,,,,,,,,,,,,,,,,,,,,,,,,,,,,,,,,,,,,,,,,,,,,,,,,,,,,,,,,,,,,,,,,,,,,,,,,,,,,,,,,,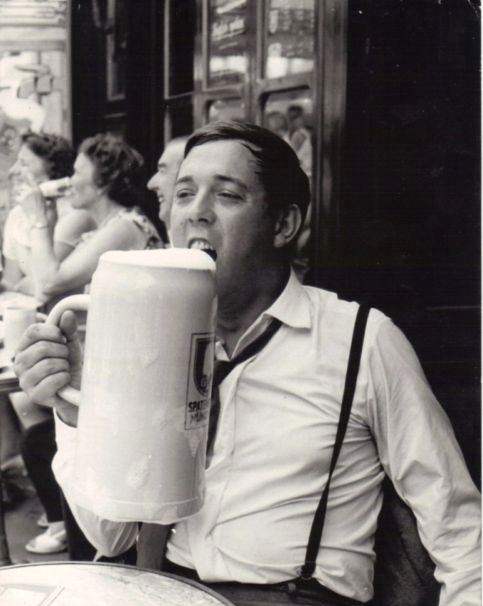 ---
Herman-Harvey, Steve's pet gnome ▼ says;  "Oh gee, we are so sorry! But this web site has no "Member's Only" pages!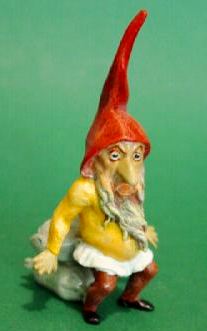 If you want those….. and all their "hidden beer stein information," then you will  just have to join "Stein Collector's International (SCI)."
Or you might want to join one of the "pay-$$'s-for-beer-stein-info!!" sites. They would love to take your money for info you can probably find somewhere else on the net for free "
                  Herman-harvey
PS: "And oh, in case you have forgotten your "pass-word"; not to worry – We don't use "pass-words" either!"
 AND SO FOR THE CONCLUSION OF YEARS 2012 (This applies to the rest of the new decade also!) Carl's passage below is dedicated to all the members in Stein Collector's International (SCI) who as my good friend (A SCI Master Steinologist, and beer stein book author) Mike Wald was so found of saying, "……would sell their mother to buy a Mettlach!"
 "THE PALE BLUE DOT."

"Look again at that dot. That's here. That's home. That's us. On it everyone you love, everyone you know, everyone you ever heard of, every human being who ever was, lived out their lives. The aggregate of our joy and suffering, thousands of confident religions, ideologies, and economic doctrines, every hunter and forager, every hero and coward, every creator and destroyer of civilization, every king and peasant, every young couple in love, every mother and father, hopeful child, inventor and explorer, every teacher of morals, every corrupt politician, every 'superstar,' every 'supreme leader,' every saint and sinner in the history of our species lived there-on a mote of dust suspended in a sunbeam.
There is perhaps no better demonstration of the folly of human conceits than this distant image of our tiny world. To me, it underscores our responsibility to deal more kindly with one another, and to preserve and cherish the pale blue dot, the only home we've ever known." Carl  Sagen, 1934 – 1996.
[Photo: Photograph by NASA-NOAA-GSFC-Suomi NPP-VIIRS-Norman Kuring]
And when you find a spare moment, please listen to: http://www.youtube.com/watch?v=q4egb2gpIg4&feature=related
Happy stein collecting everyone!
STEVE , 2011 – 2013

7- 23 -13: For photo shots of Earth as a real "blue dot",  please see: http://science.nasa.gov/science-news/science-at-nasa/2013/23jul_palebluedot/
[END – SOK – 02 – 3D]

    "How many times is it appropriate to say, "What?" before you just nod and smile because you still didn't hear or understand a word they said?