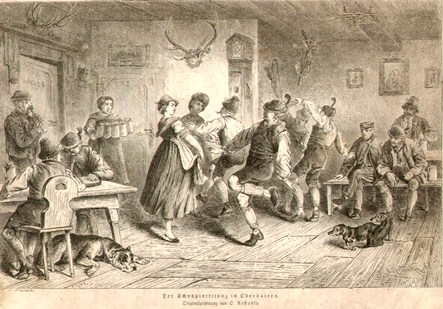 MY RECOMMENDED LINKS FOR OTHER WORTHY BEER STEIN BUYERS AND SELLERS, ETC. …. WEB SITES.  
>>>>>>>>>>>>>>>>>>>>>>>>>>>>>>>>>>>>>>>>>>>>>>>>>>>>>>>>>>>>>>>>>>>>>
PLEASE NOTE:
I DO NOT DO VALUE ($$$'s) APPRAISALS!

There are way too many variables: condition, location, time of year, present trends in stein collecting, local (and now national) economics; but most of all = prior expectations by the owner, are among the reasons!
I have for over a year now placed these short "notifications" at the bottom of each page! It is now obvious to me the general public never gets that far before wanting to ask me a question on beer stein dollar values. So I have had to move them forward as I am getting tired of copying them and sending them back to people as an answer to their "stein value" questions. This was meant to be an informational web site only.
NOR WILL I KNOWINGLY DO ASSESSMENTS

for the future selling of steins on auction sites such as eBay, etc. Go to the web site for "Stein Collector's International" and click on "Stein Talk," someone there might help you. I just do not have the time! My web site was really started as an informational site for beginning beer stein collectors that would be looking for the info and not the general public. This site has its own search engine [top right on each page!] SO if one puts in "Wood Steins" or "Hand painted steins," it will give one a list of all the pages that has that subject matter within it.
STILL WISH TO CONTACT ME 

ABOUT ANY INFORMATION ON THIS SITE?

  EMAIL:  STEVE (STEPHEN)  =

[email protected]
>>>>>>>>>>>>>>>>>>>>>>>>>>>>>>>>>>>>>>>>>>>>>>>>>>>>>>>>>>>>>>>>>>
** STEIN AUCTIONS.  **   [In alpha order.]
Dr. Fischer's, Germany: http://www.auctions-fischer.de/auktionen/auktionen.php
Ron Fox Auctions: www.fox [email protected]
The  Stein Auction Company: http://www.garykirsnerauctions.com/
** BEER STEIN  SALES  POSSIBLE BUYERS  **
Stein Center: http://www.steincenter.com/  = Great photos and an honest dealer.
eBay's "BEER STEIN" (Serguei)  – another trusted dealer. JUST ENTER THAT NAME IN THE ADVANCED SEARCH     OR @  [email protected] 
eBay's " painterjanie".. another trusted dealer. JUST ENTER THAT NAME IN THE ADVANCED SEARCH 
eBay's  "langorium" only on GERMAN EBAY (Marc) – JUST ENTER THAT NAME IN THE ADVANCED SEARCH   
Stein man (Germany):  http://www.stein-man.de/     Very nice newer steins with affordable prices.
** PEWTER STEIN AND LID REPAIRS. **
**WINE AND ITS ACCOUTREMENTS , AND ANTIQUE ADS."  [Andre's Tavern If you like antiques, wine and the finer things in life…]

>>>>>>>>>>>>>>>>>>>>>>>>>>>>>>>>>>>>>>>>>>>>>>>>>>>>>>>>>>>>>>>>>>>
**  ORGANIZATIONS 
Gambrinus Stein Club of Va. Md. and DC – A chapter of SCI.  Contact (2014) =  Eric Salszano  at: 

[email protected]
News letter at: http://www.steincollectors.org/chapters/Gambrinus/Gazette_1301.pdf
Gambrinus Beer Stein (Collecting) Club of Va., Md., and DC is a collector's group started by "himself" in 1971 and still going strong. Here's a photo of "Steve" as a young 40 something.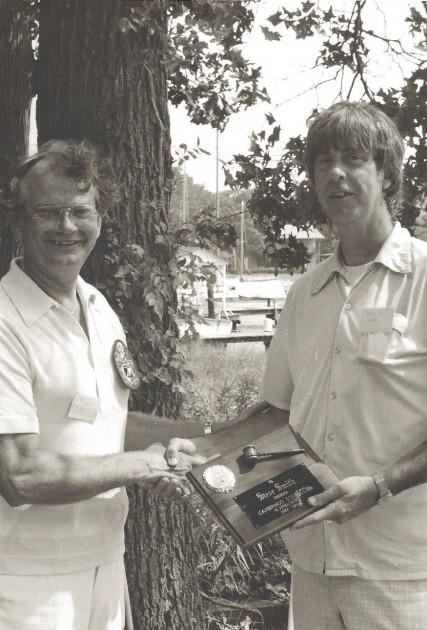 "Himself'  (Mop top) and Milton Schnitzlien, President of the Gambrinus Chapter of SCI. in 1982! (Check out the 'Marlboros' in my pocket! I quit over 28 years ago and still got throat cancer!)

For some more recent photos of Gambrinus's activities and stein sales…. please attach below:
http://picasaweb.google.com/GambrinusDC
……………………………………………………………………………………………………………………………………..
Serving….
Maryland,
Virginia,
Pennsylvania &
Washington D.C.
---
Welcome to The Gambrinus Stein Club
If you have found your way here, you must have an interest in beer steins – specifically, antique steins.Gambrinus Stein Club, a chapter of Stein Collectors International, was founded on one cold, blustery November day in 1972. We hold four meetings a year – February, May, August, and November and normally are held the 2nd Sunday of the month. Occasionally, our meeting date will conflict with a holiday and be moved to the following Sunday. We sometimes have a special meeting, such as a joint meeting with another SCI chapter.Our meetings normally start around noon – give or take 30 minutes. The first hour or so set aside for the set up of stein sale tables and general socializing. Around 1:00 – 1:30, lunch is served, followed by the general business meeting and the guest speaker.Guests are always welcome at our meeting. But please let us know you are coming and give us a count of how many will be coming with you. You will find meeting place, cost for the meal, and direction in the current newsletter posted on this site.If you have a stein you want to know more about, bring it in and let one of our knowledgeable collectors tell you a little about your prized possession. We do not give appraisals but will be able to give you an estimated value, kind of like the Antique Road Show except in the case we probably know more than they do.There are generally quite a number of steins for sale. Our members change their collection, get tired of something, or just want to cull out something. They then bring the pieces to our meetings and offer them for sale. You can find rare and unique steins that you might never see somewhere else.Check us out on
Meeting and other event pictures can be seen at: Picasaweb (Google)Contact Norm Paratore for more information.
>>>>>>>>>>>>>>>>>>>>>>>>>>>>>>>>>>>>>>>>>>>>>>>>>>>>>>>>>>>>>>>>>>>>
Stein Collectors International.   http://www.steincollectors.org
Listing this as "one of my recommended sites" is questionable in my mind some  days for several reasons [list on request]
Buy into the organization, but  do so for the magazine alone! It has been more worth the money these last few years.
ALSO THE ARTICLES ON THEIR WEB SITE PAGE "FEATURED STEINS" ARE USUALLY FULL OF WORTHWHILE INFO.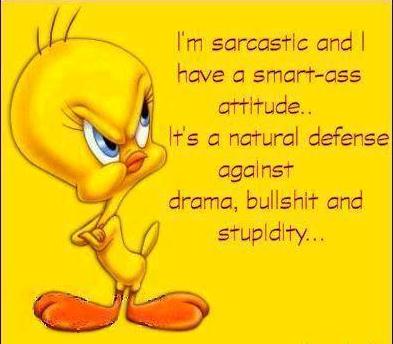 ………………………………………………………………………………………………………………………………………..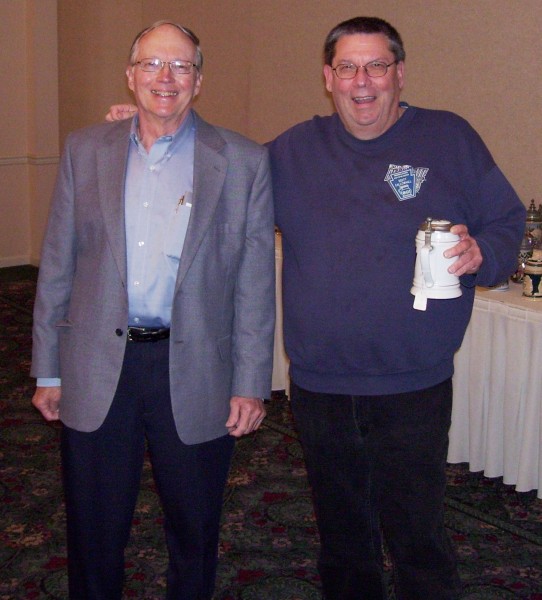 If you join one of the SCI's local chapters:  http://www.steincollectors.org  you will get to meet notable gentlemen such as these two. Left: Mr. Jim ("You didn't buy my wife that soup she was eating for her birthday? You cheap ba…..!") Sauer…..
….and on the right, Mr. Scott ("I can't come down there! That DC sniper might shot my fat ass.") Callowhil. (Editor's note: Scott called after seeing this and said "My ass isn't fat!" He's right. He doesn't have an ass!"
Both gentlemen are from the "Keysteiners Chapter" in "Pennsyltucky." (One of the better chapters within SCI.)
>>>>>>>>>>>>>>>>>>>>>>>>>>>>>>>>>>>>>>>>>>>>>>>>>>>>>>>>>>>>>>>>>>>>
Michael is the great teck-o "son of mine" that talked me into developing the "steveonsteins" web site …. and helped my down the sometimes dark and slippery corridor that is "Word Press."
>>>>>>>>>>>>>>>>>>>>>>>>>>>>>>>>>>>>>>>>>>>>>>>>>>>>>>>>>>>>>>>>>>>>>>
[END – SOK – 02  -R5]
WISH  TO CONTACT ME ?  = [email protected]

"I intend to live forever. So far, so good."