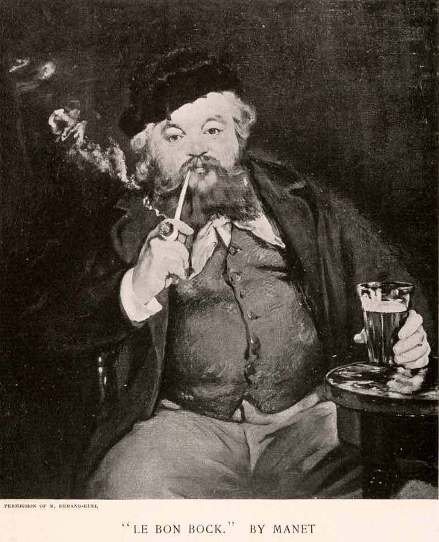 >>>>>>>>>>>>>>>>>>>>>>>>>>>>>>>>>>>>>>>>>>>>>>>>>>>>>>>>>>>>>>>>>>>>
PLEASE NOTE:
I DO NOT DO VALUE ($$$'s) APPRAISALS!

There are way too many variables: condition, location, time of year, present trends in stein collecting, local (and now national) economics; but most of all = prior expectations by the owner, are among the reasons!
I have for over a year now placed these short "notifications" at the bottom of each page! It is now obvious to me the general public never gets that far before wanting to ask me a question on beer stein dollar values. So I have had to move them forward as I am getting tired of copying them and sending them back to people as an answer to their "stein value" questions. This was meant to be an informational web site only.
NOR WILL I KNOWINGLY DO ASSESSMENTS

for the future selling of steins on auction sites such as eBay, etc. Go to the web site for "Stein Collector's International" and click on "Stein Talk," someone there might help you. I just do not have the time! My web site was really started as an informational site for beginning beer stein collectors that would be looking for the info and not the general public. This site has its own search engine [top right on each page!] SO if one puts in "Wood Steins" or "Hand painted steins," it will give one a list of all the pages that has that subject matter within it.
STILL WISH TO CONTACT ME 

ABOUT ANY INFORMATION ON THIS SITE?

  EMAIL:  STEVE (STEPHEN)  =

[email protected]
>>>>>>>>>>>>>>>>>>>>>>>>>>>>>>>>>>>>>>>>>>>>>>>>>>>>>>>>>>>>>>>>>>
MY RECOMMENDED LINKS FOR OTHER WORTHY BEER STEIN INFORMATION / IDENTIFICATION  WEB SITES:
Need info on a stein mark? Please visit: "The  Stein Maker's"  http://www.steinmarks.co.uk/pages/pv.asp?p=stein1
This site is maintained by Mr. Chris Wheeler of SCI – E-mail Address: [email protected]
>>>>>>>>>>>>>>>>>>>>>>>>>>>>>>>>>>>>>>>>>>>>>>>>>>>>>>>>>>>>>>>>>>>
For some  photos of all types and makes of beer steins in others' collections, and for a much expanded maker's "mold number" data base, I recommend you visit:  http:/www.mysteincollection.com
>>>>>>>>>>>>>>>>>>>>>>>>>>>>>>>>>>>>>>>>>>>>>>>>>>>>>>>>>>>>>>>>>>>
For much more information on Theresienthal Glas hutte and their glass roemers, please do visit:
http://www.roemer-aus-theresienthal.de/index.html,
The site is maintained by Stephen Buse, a delightful young fellow.
>>>>>>>>>>>>>>>>>>>>>>>>>>>>>>>>>>>>>>>>>>>>>>>>>>>>>>>>>>>>>>>>>>>
For a massive file on fayence (faience) and the scenes to be found  and the number of them, by factory, and this is for serious students of fayence only: 
Email my friend Bill at: [email protected]
Also please read all the "Guest article" pages on this web site by Bill Hamer.

>>>>>>>>>>>>>>>>>>>>>>>>>>>>>>>>>>>>>>>>>>>>>>>>>>>>>>>>>>>>>>>>>>>>
For most all you'll ever need to know about "Character steins", please visit David Harr's: http://www.charactersteins.com/csbook/default.htm
>>>>>>>>>>>>>>>>>>>>>>>>>>>>>>>>>>>>>>>>>>>>>>>>>>>>>>>>>>
There is some real interesting reading about drinking vessels on the WWW.
Ancient and Old glass – A very well done web site: http://ancientglass.wordpress.com/
Here is another good one:  "Bewitched! (A urine witch bottle.) " http://www.britarch.ac.uk/ba/ba107/news.shtml
>>>>>>>>>>>>>>>>>>>>>>>>>>>>>>>>>>>>>>>>>>>>>>>>>>>>>>>>>>>>>>>>>>>
SOME BASIC INFORMATION:
Thumblift Odyssey
All Known Freising Factory Marks Explained.
HR Steins and the Freising Factory Revisited
The Fritz Thenn Regensburg Steinzeug Factory 1874-1886
Beer Stein Ceramics Simplified
Twisted Vine Handles Simplified
Porcelain a Short History from 1708 to World War I
Finishing Shops were not Manufacturers
Capacity Marks by Manufacturer
Salt Glaze, What is it and How Do you Recognise it?
Pewter Fittings Through the Ages
A Concise History of Faience and German Factories
Westerwald Steinzeug 1600 – 1914
Jeweled Lids, Myth and Superstition
When is an August Saeltzer Stein, Not?
Simon Peter Gerz
Victor von Scheffel
Celtic Art and the Historismus Movement
A Single Event Merkelbach & Wick Stein
Freising/HR Steins Enameled Over Saltglaze
A Student Stein from the Freiberg School of Mining
Schlaraffenland and Schlaraffia – An expanded version
A "Classical" Hunter's Stein
They Speak to Me
The Pre-HR Freising Factory 1876-1882
Freising/HR Character Steins
Inspirations for the Art Found on HR Steins
German Faience Beer Steins
What are the Odds?
To be, or Not to be Genuine, that is the Question.
>>>>>>>>>>>>>>>>>>>>>>>>>>>>>>>>>>>>>>>>>>>>>>>>>>>>>>>>>>>>>>>>>>>>
ANOTHER GREAT LIST OF ARTICLES AND PHOTOS, ARE SHOWN ON RON FOX'S (Another SCI Master Steinologist)  PAGE:
http://www.foxauctionsonline.com/links2.htm
RON'S "PROSIT" ARTICLES:
   A Russian Boar Stein. By David Harr

   University of California Football Stein. By Ron Fox

   American Naval Stein. By Ron Fox

   Copper Wheel-cut Engraved Glass. By Ron Fox

   Majolica Philadelphia Souvenir Steins. By Ron Fox

   Nixon Agnew Inauguration Stein. By Ron Fox

   Steins by Friedrich van Hauten. By Ron Fox & John Lamb

   Stoneware Steins from the Sarreguemines Factory. By John Lamb

   Mission San Luis Rey Stein. By Ron Fox

   Wheelock China Souvenir Steins. By Ron Fox

   Whites Utica Custom made Steins. By Ron Fox

   Whites Utica. By Ron Fox & Dave Roche

   Steins Made from Unusual Materials. By Ron Fox

   St Joseph's Academy. By Ron Fox

   Pan Am Exposition Stein. By Michael Slutskin & Ron Fox

   KPM Porcelain Steins. By Ron Fox & Danny Cipriano

   Glass Decorating Techniques. By Ron Fox

   Captain Otto Weddigen Stein. By Ron Fox

   Coloring the Glass. By Ron Fox

   Rare Tiffany Stein. By Ron Fox

   Stanhopes. By Ron Fox

   Steins Made in the USA. By Ron Fox

   The Pewter Factory of August Weygang. By Ron Fox

   Whites Phillips Academy, Andover. By Ron Fox

   Unusual Stein Makers Reichard M. Krause. By Ron Fox

   Wingender Brothers and The Indian King. By Ron Fox

   Magdeburg Faience Factory (1754-1785). By William Hamer

   Poppelsdorf Faience. By William Hamer

   Identifying Faience Steins. Part 1. By William Hamer

   Identifying Faience Steins. Part 2. By William Hamer

   Plastic The Perfect Collectible. By Sue Fox

   Schierholz Character Steins. By Ron Fox

   Musterschutz and Schierholz – The Missing Link. By Ron Fox

   An Odd Stein. By Ron Fox

   Chittenango Pottery Co. By Ron Fox

   Basket Weave Steins. By Judy Stuart

   Marzi & Remy Alligator. By Ron Fox & Walt Vodges

   Serpentine Stein. By Ron Fox

   Larsen's Perfect Game. By Ron Fox

   August Saeltzer Factory. By Ron Fox
>>>>>>>>>>>>>>>>>>>>>>>>>>>>>>>>>>>>>>>>>>>>>>>>>>>>>>>>>>>>>>>>>>>
And ONLY for the benefit of new collectors who want to know as much as possible about this hobby, I will also suggest that they read this List of "FREE" articles at this subscription based beer stein information site: http://www.beerstein.net/library.asp
Just enter the subject as shown  below on "Google .com" ….and the page should appear.
'The Hobby of Beer Stein Collecting"

A Brief History of Beer Steins  =  THE FIRST PART OF THIS  ARTICLE – ABOUT THE PLAGUE AND ITS RELATIONSHIP TO STEINS IS 100% BULL SHIT!  
PLEASE READ: http://www.steveonsteins.com/why-the-lids-real-reason
 Beer Stein Collector's Glossary
 Collecting Antique Beer Steins
 The Lure of the Beer Stein
 What Does This Blasted Thing Say?
 The Practical Side of Stein Collecting
 Detecting Stein Repairs
 Antique Beer Stein Prices: Adjustments for Condition
 Westerwald Beer Stein Handle Gallery 
     Early Ceramic Steins (Pre-1850)
17th and 18th Century Stoneware and Faience Steins
 Kreussen Stoneware
 Historical Salt-Glazed Stoneware From Central Germany
 Westerwald Steinzeug: 1600-1914
 Faience Steins
 A Very Concise History of Faience and a Listing of German Faience Factories
 Early Stoneware Steins from the Les Paul Collection**
     Figural (Character) Steins
Why Character Steins?
And the other 9 articles listed one must pay for.
      Glass Steins
Introduction to Glass Steins
 Glass Glossary: Terminology for the Glass Collector
 Glass Stein Manufacturing Techniques
 Glass Coloring Techniques
 Glass Decorating Techniques
 American Cut Glass
     Mettlach Steins
The Essential Mettlach Marks*
 Forward to Mettlach Steinzeug 1885 – 1905
 The Mettlach Occupationals
 The Mettlach Book Steins
 The Mettlach Tapestry Steins
And the two other articles one  must pay for.
          Variations
 Mettlach City Scene Steins
 Mettlach Decorations: Not Always What They Seem to Be
 Mettlach Brewery Stein Variations
 Mettlach Decorations That Vary by Size
 Mettlach Inlay Variations
          Artists
 Introducing Heinrich Schlitt
 Christian Warth: An Unknown Artist?
 Mettlach Artist Fritz Quidenus
 Beer Steins Designed by Franz Ringer
 The Artistic Contribution of Otto Hupp to the Manufacture of Stoneware in Mettlach
     Non-Mettlach Ceramic Steins (1850-1935)    See also "Figural (Character) Steins
Rare and Beautiful American Belleek Steins
 Porcelain Beer Steins
 Steins by Rookwood Pottery of Cincinnati, Ohio
 The August Saeltzer Factory
 "Royal Vienna" Steins
 Whites of Utica
"HR Steins & the Freising Factory Revisited*
And the other 19 articles listed one must pay for.
Catalogs Under Construction
     Modern Steins (Post-WWII) See also "Figural (Character) Steins"
The Unheralded KING
 A Stein Is Born
 Pewter-Banded Steins from Thewalt
 What is it — German or Chinese?
 The KING-Werk "Limität" Series
And the other 3 articles listed one must pay for.
     Anheuser-Busch
Senior Grande Mug and Stein Variations
"Reinventing" Brewery Steins
 Which One Is It? CS-2, CS-28 or ?
 CS-1, CS-100, CS-213: Bud Man's Many Variations
     Regimental/Military Steins
 Regimental Steins: A Brief History
 Austrian Regimental Steins
 Owner Designations on Regimental Steins
 U.S. Military Steins
     Student Association Steins
 Introduction to Student Association Steins
 Deciphering Student Association Symbols
     Themes on Steins
 "Father Jahn" and Athletic Motifs
 4F (Gymnastics) Steins*
 The Munich Oktoberfest & Its Beer Steins
 Munich Brewery Steins
 Occupational Steins
     Unusual Materials
Ostrich Egg Drinking Vessels
>>>>>>>>>>>>>>>>>>>>>>>>>>>>>>>>>>>>>>>>>>>>>>>>>>>>>>>>>>>>>>>>>>>>
For info on brewery glasses, beer boots, and pitchers I recommend: http://www.chopescollection.be/en/index.php
>>>>>>>>>>>>>>>>>>>>>>>>>>>>>>>>>>>>>>>>>>>>>>>>>>>>>>>
For information on interesting meals, with different beers from around the world as a "go with" see Lisa Grimm's  columns at: http://www.seriouseats.com/
>>>>>>>>>>>>>>>>>>>>>>>>>>>>>>>>>>>>>>>>>>>>>>>>>>>>>>>>>>>>>>>>>>>
There is some real interesting reading about drinking vessels on the WWW.
Ancient and Old glass – A very well done web site: http://ancientglass.wordpress.com/
Here is another good one: "Bewitched! (A urine witch bottle.) " http://www.britarch.ac.uk/ba/ba107/news.shtml
15,000 European glass marks –A pay to use site:   http://www.glasmarken-lexikon.de/index.php.en
>>>>>>>>>>>>>>>>>>>>>>>>>>>>>>>>>>>>>>>>>>>>>>>>>>>>>>>>>>>>>>>>>>>>
For information on H-B Hofbrauhaus  (Munich) stoneware steins please see: http://hbsteins.blogspot.com/
"I have been conducting some research on HB steins to try better pinpoint the age of the steins and how they evolved. To help with my research as well as catalog for collectors the numbered HB steins, I have started an HB stein registry. Collectors who have numbered HB steins can submit pictures of the stein, a description, price paid (optional), as well as contact info and it will be entered in the registry (optional). I am also trying to track EBay for pictures of some of the numbered steins to add into the registry. This registry will be updated and sent out to those who have contributed to the registry each month. Some of the benefits of joining the registry are: HB stein collectors will get a chance to see what else is out there, correspond with others who collect, avenue to trade and by numbered HB steins, and to help uncover the history of the steins. Anyone willing to join is welcome. Please e-mail me at [email protected]."
>>>>>>>>>>>>>>>>>>>>>>>>>>>>>>>>>>>>>>>>>>>>>>>>>>>>>>>>>>>>>>>>>>>>
For a very informative site on Gerold Porcelain  (a newer  German stein and puzzle mug maker) please see: http://www.gerold-porzellan.com/steins.htm
>>>>>>>>>>>>>>>>>>>>>>>>>>>>>>>>>>>>>>>>>>>>>>>>>>>>>>>>>>>>>>>>>>>>
Michael is the great teck-o "son of mine" that talked me into developing the "steveonsteins" web site …. and helped my down the sometimes dark and slippery corridor that is "Word Press."
>>>>>>>>>>>>>>>>>>>>>>>>>>>>>>>>>>>>>>>>>>>>>>>>>>>>>>>>
[END – SOK – 01  – R5]

"I intend to live forever. So far, so good."