It all started hundreds of years ago with the use of" Caryatids", which are the  Female figure used as a support, as in architecture, such as staircases or even as a handle on a beer stein, mug or server.  Shown below ▼: This Doccia porcelain stein[FWTD] (in the editor's collection  It  is 8 inches tall and oval in shape like the original ivory piece it was copied from. Being oval it is 4.2 inches wide and 5.2 inches to its longest diameter, the end with the handle.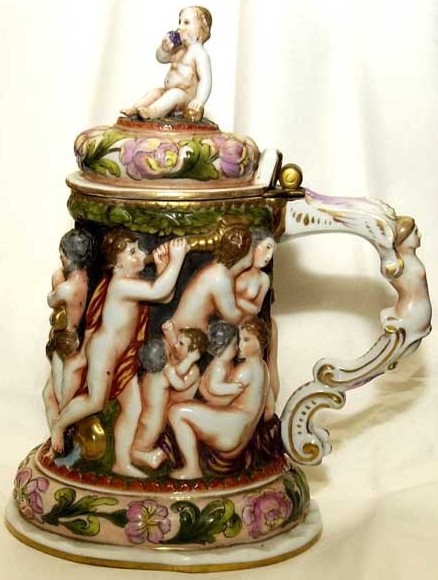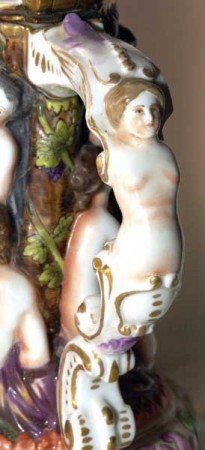 ---
A  somewhat extreme figural  handle on a silver plated bronze stein [heavy as hell] one  might see this advertised on the www as damn near any material.
I have even seen it called 100% Old Russian silver.  ( ▼  ▼ Of course with newly applied "84" Marks and copy of old assay mark's name, mostly seen combined into one so they have only one die to make!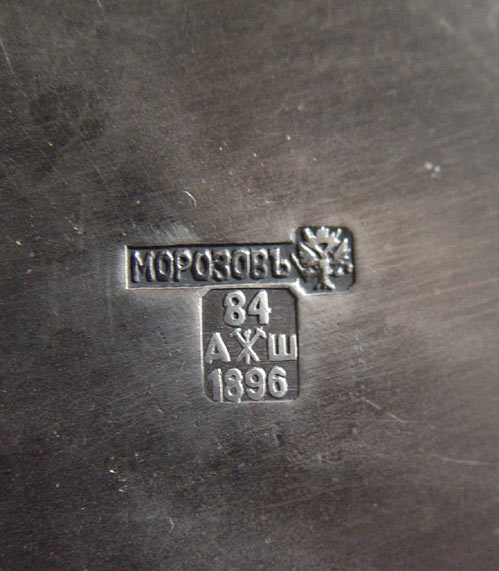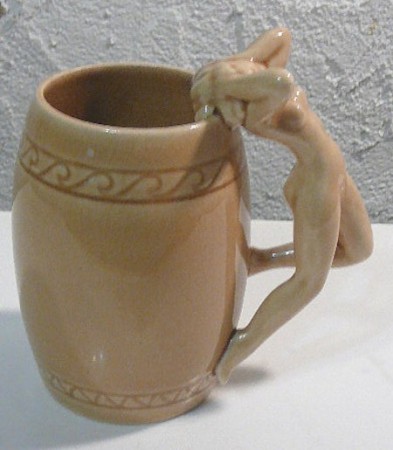 A most favorite rendition (and subject.) There must be hundreds of varieties of the "Nude Handled" mugs. But most found are cheap Japanese pottery "knock offs" of a series of  very collectable nude handled mugs which were produced by artist Dorothy Kindell.  (see just below ▼) None of these are rated: mostly 2's or 3's .
---

Dorothy Kindell –  "The Naughty Potter, " Art Deco.  1940's.  set  of 6 nude, semi nude mugs. These originals which are quite collectable — therefore copied by many, might rate as a "4" on the Smith-Parator scale. I am not quite certain I would try to drink beer out of the one  back row,  far right.  In fact I think a few of the heads on these might hinder a good mouth to mug seal. A pretty different display though.
---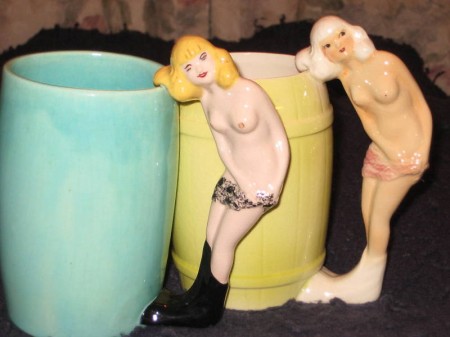 These two "knock offs" are interesting in that they have "panties" on; most do not. This design  might rate as a "2" on the Smith-Parator scale.
---
"WOW" ▲ BARBIE SIZED BREASTS!!
---
Well more recently, throughout the world,  the drinking vessel manufactures, especially those pewter mug makers, have been trying to out do each other by making some of the most outlandish and hard-to-use handles in the form of something (usually related to the reason for the mug's existence;  such as the axe on the fireman's mug below ▼)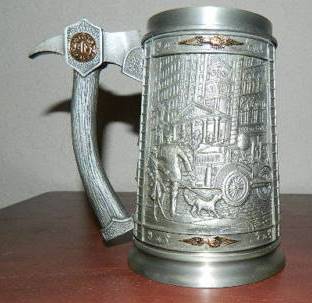 ---
.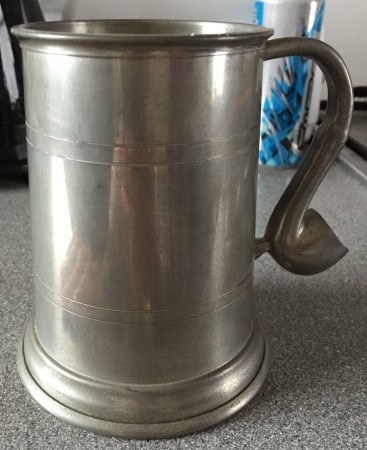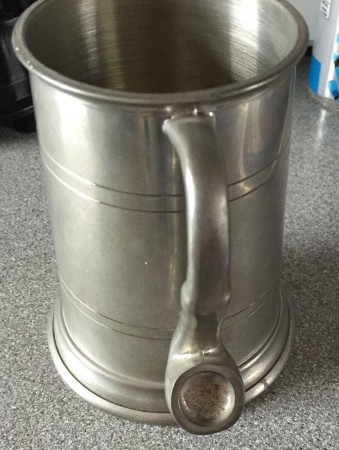 A Smoking pipe.
---
A FISH [ PIKE?]
---
A FOX.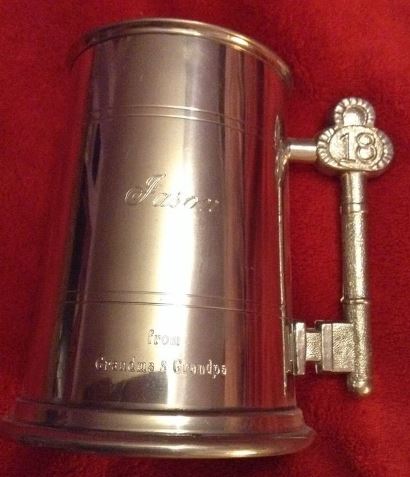 ---
A KEY –  FOR AN  18TH BIRTHDAY MOST LIKELY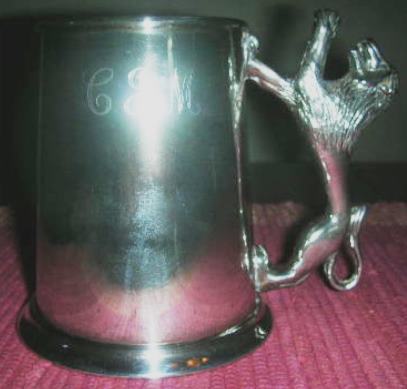 LION [1]
---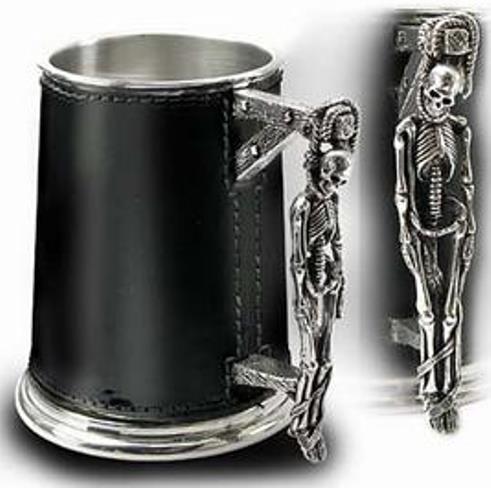 ▲VERY NEW NOVELTY MUG –  Leather and polished pewter, English Made to celebrate the hanging of Dick Turpin.  Richard "Dick" Turpin (bap. 1705 – 7 April 1739) was an English highwayman whose exploits were romanticised following his execution in York for horse theft . Turpin may have followed his father's profession as a butcher early in life, but, by the early 1730s, he had joined a gang of deer thieves and, later, became a poacher, burglar, horse thief and killer. He is also known for a fictional 200-mile (320 km) overnight ride from London to York on his horse Black Bess, a story that was made famous by the  novelist William H. Ainsworth  almost 100 years after Turpin's death.[Wikipedia]
---

     LADIES  [!]   MEN HAVE FELINGS TOO!! 
FOR EXAMPLE  I FELL HORNEY AND HUNGRY,  SOMETIMES BOTH TOGETHER