"Saint George" [1] – Saint George was a Roman soldier and priest in the Guard of Diocletian, and who is venerated as a Christian martyr. In hagiography Saint George is one of the most  pictured saints in the Catholic, Anglican, Orthodox churches. He is immortalized in the tale of Saint George and the Dragon. The episode of St. George and the Dragon was a legend brought back with the Crusaders and retold with the courtly appurtenances belonging to the genre of Romance. By far the most revered Saint in the Christian world. He is the patron Saint of both England and Russia. Almost every stein maker made at least one stein to honor him (and to sell) including V & B Mettlach. 
Shown below ▼ : A 2 liter saltglazed serving stein by Reinhold Hanke.

[FWTD]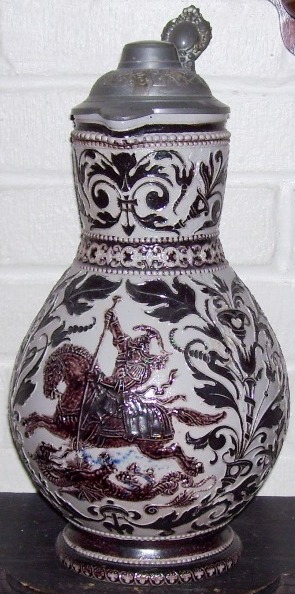 BELOW ARE SOME OF THE MANY FAYENCE BEER STEINS DEDICATED TO ST. GEORGE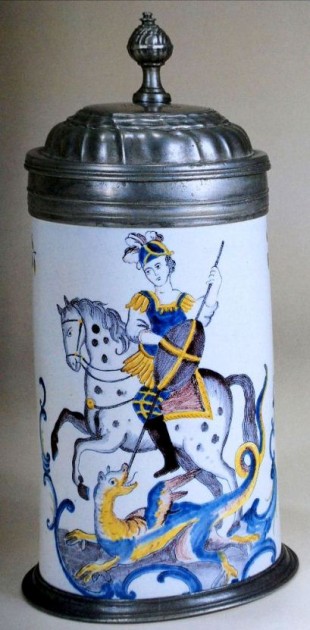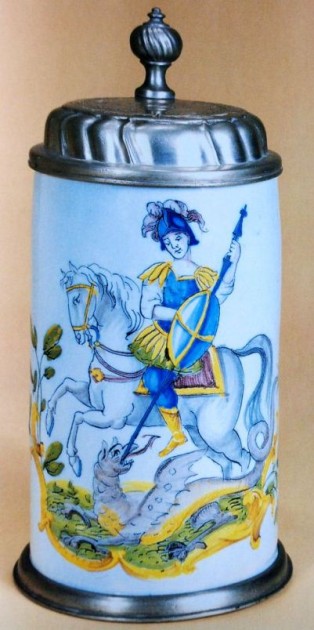 .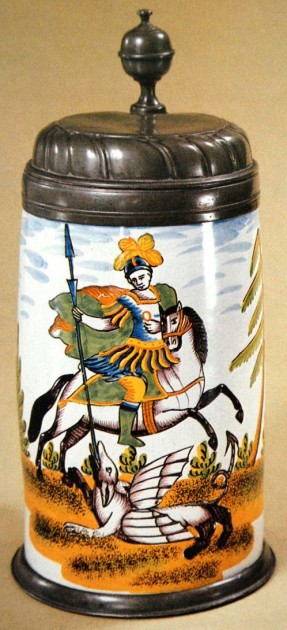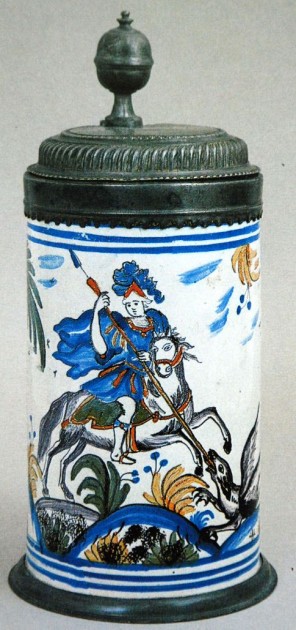 .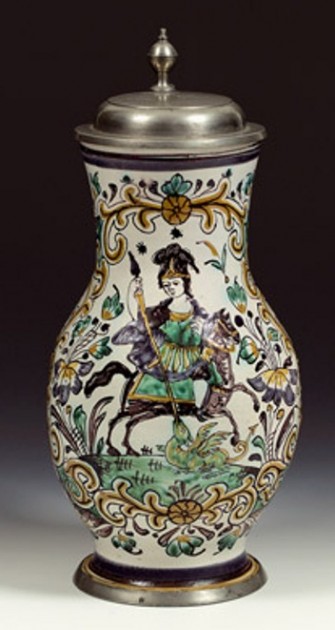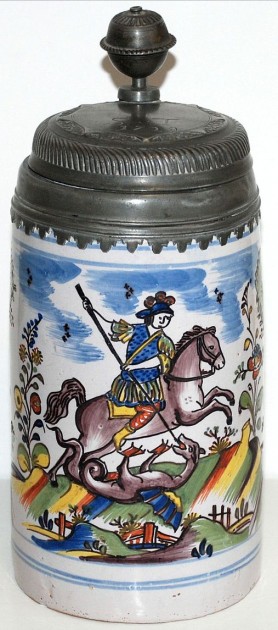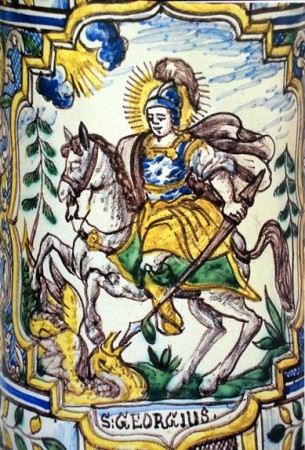 [on]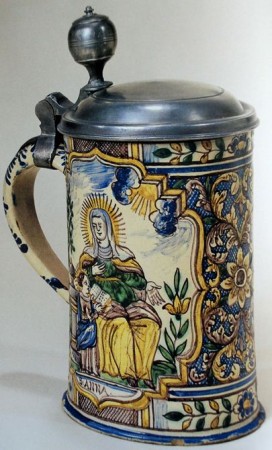 BELOW ARE SOME OF THE MANY MODERN BEER STEINS  MADE BY "ORIGINAL KING", GERMANY DEDICATED TO ST. GEORGE.
NOTE:  ORIGINAL KING PHOTOS ARE TO BE POSTED IN EARLY MARCH 2015
[END –   THIS PAGE IS STILL A DRAFT    –  SNOT OK – XX –    ]

  XXXXXXXXXXXXXXXXXXXXXXX