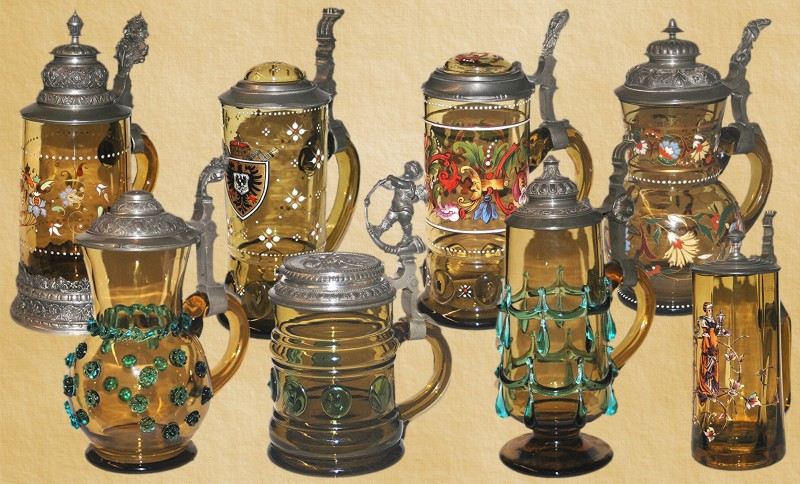 PAGE THREE 

Below: The "IMPERIAL" EAGLE – TH'S unique design; This is not the "Prussian Eagle"; that eagle is on this eagle's chest, indicating "Imperial Germany" arose from the State of Prussia.
.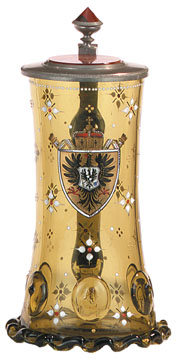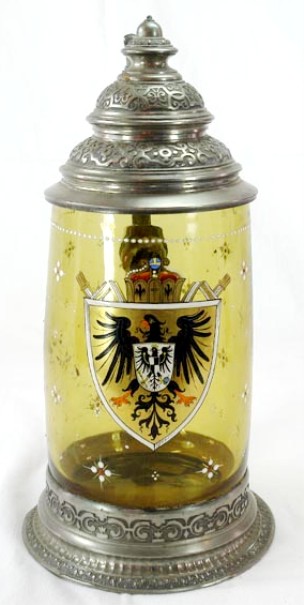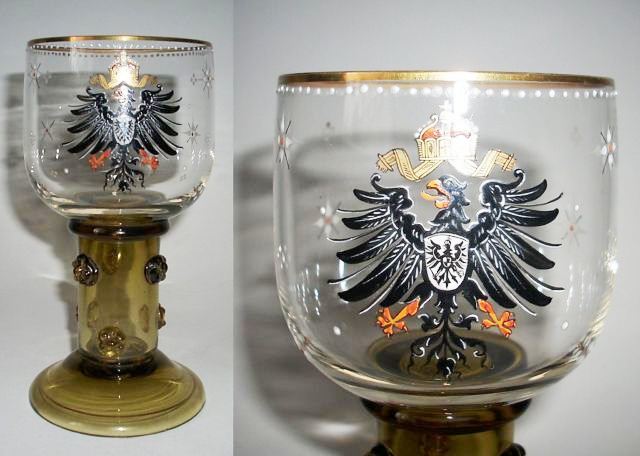 Newer style, also with larger dots. About 1890's.
MISCELLANEOUS DESIGNS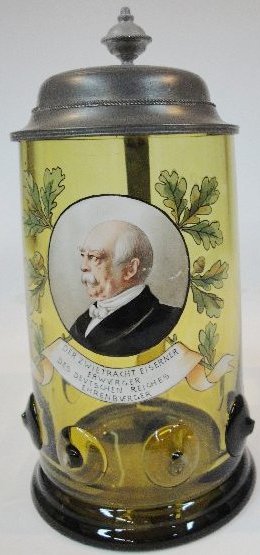 Count von Bismarck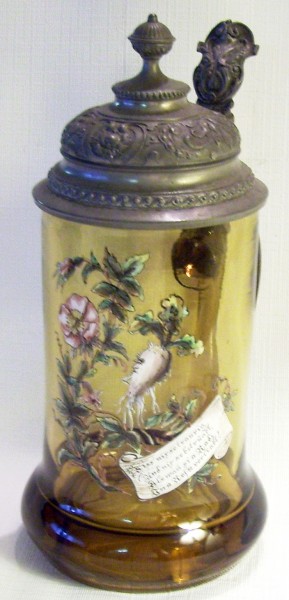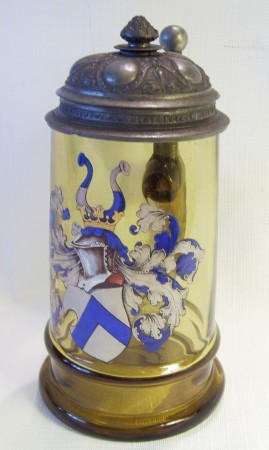 A van Hauten decorated stein.
See: http://www.steveonsteins.com/van-hautens-enameled-big-question-drinking-wares-draft-2-3-2011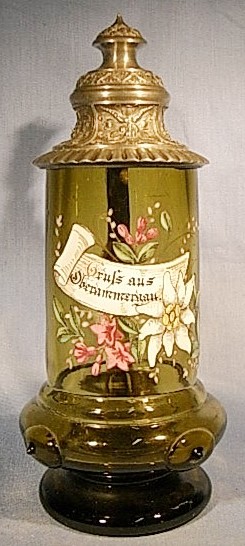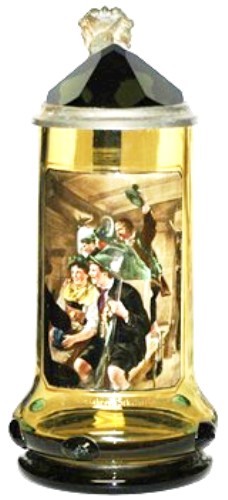 Tyrolean scene, with a cut "Prism" lid. [RFA]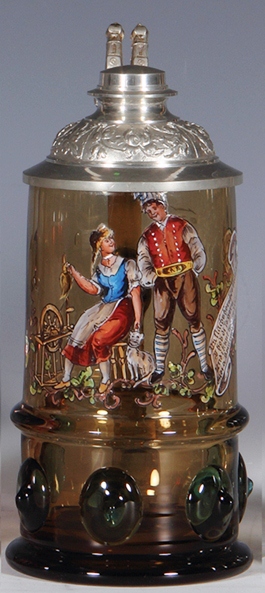 WHITE ENAMELING AND / OR RED FIRST LETTER WITH WHITE ENAMELING.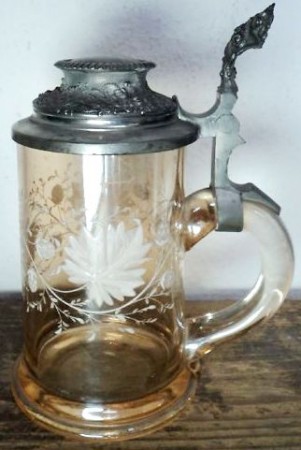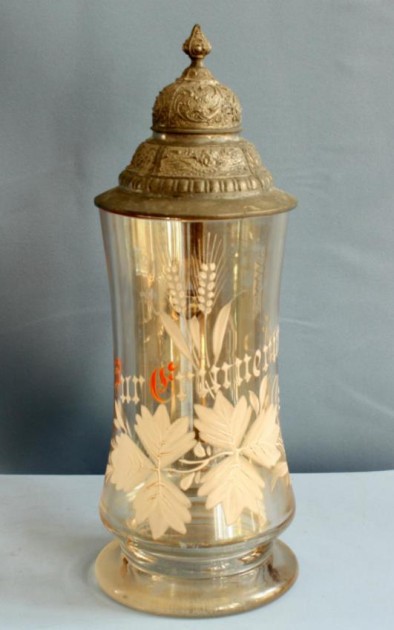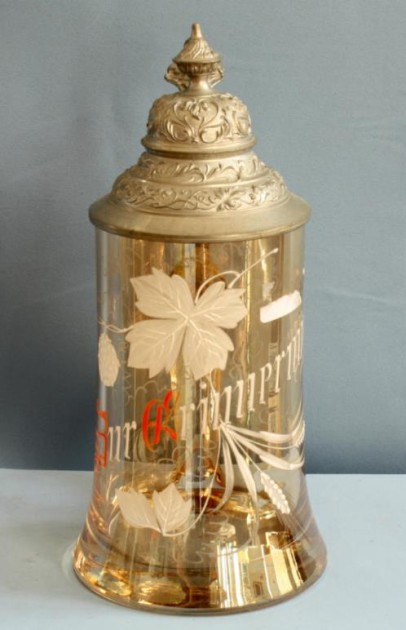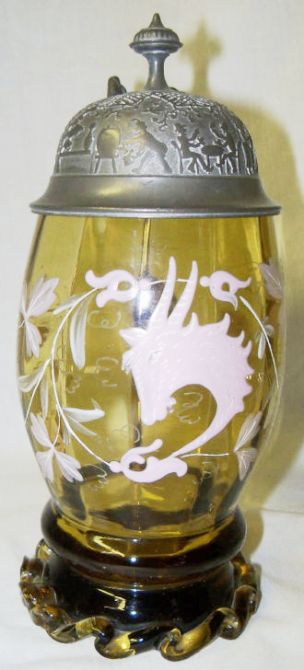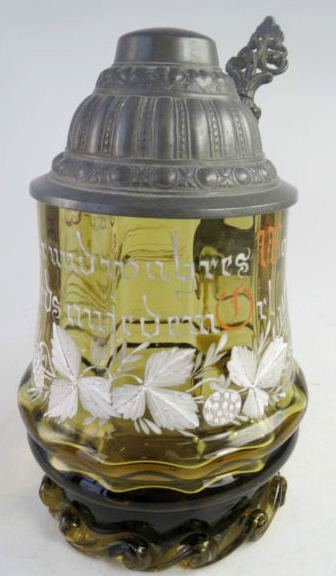 A stylized swan or dragon (your guess is as ) [FWTD]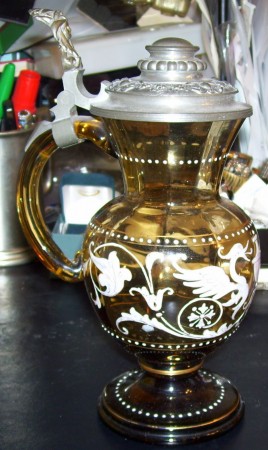 Same design as above but no verse and on a different body.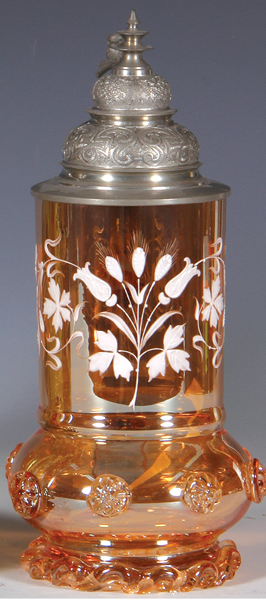 A pretty different colored glass arrangement, but definitely a Theresienthal stein.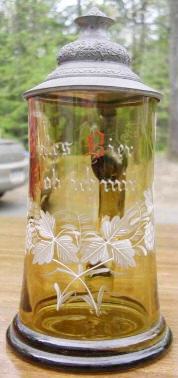 Above: White enameled design, with verse and red letters.
Lots more white enameled examples are shown on the TH Server 's page = 
http://www.steveonsteins.com/theresienthal-glass-steins-photo-examples-1-2
DeFREGGER [A TYROLIAN ARTIST] – COPIES OF HIS WORK, MOST ALL WITH A WHITE DOT BORDER AND SOME WITH HEAVY PEWTER  BASES.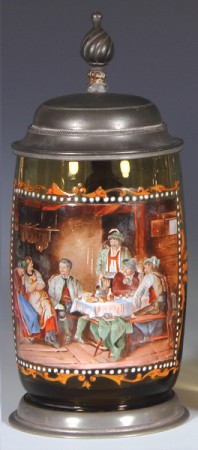 Same body [?] but with different tan and white frame design. [L – FWTD]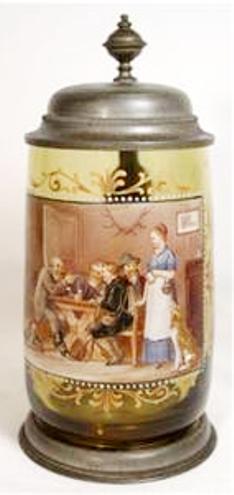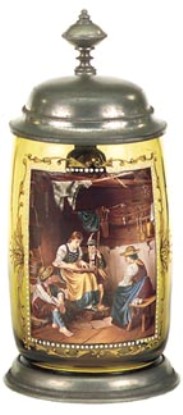 This stein has no tan and white framing around the picture, only the small white dots.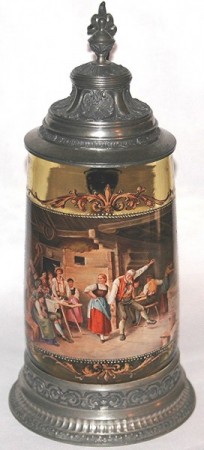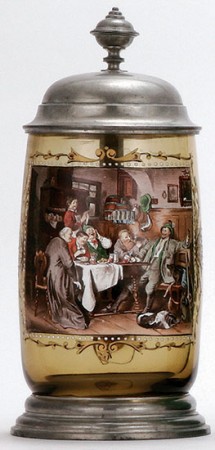 A better view of one above  – left side .

COPIES OF ART WORKS BY OTHER GERMAN ARTISTS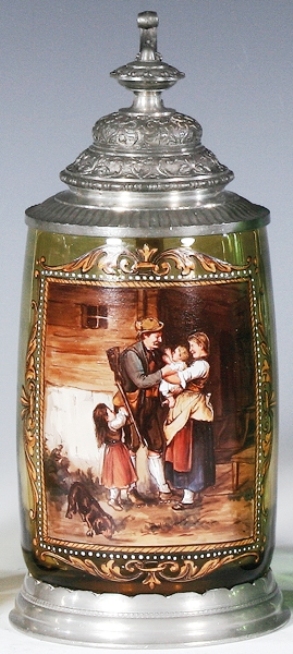 This one may not be a DeFregger scene . [tsaco]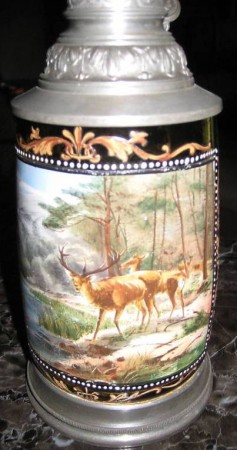 Also hand painted with white dot border, as the Defregger's are. I am uncertain of the artist as other artist's works were also used for these steins.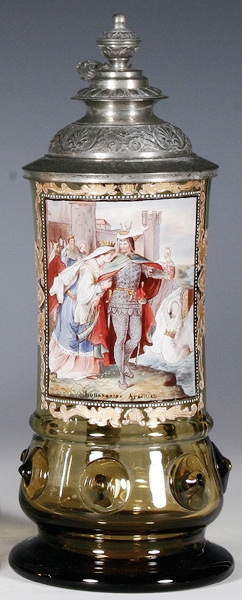 Lowengrin's departure. (tsaco}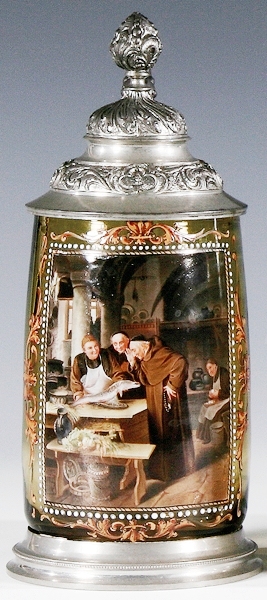 Eduard von Grützner scene [TSACO]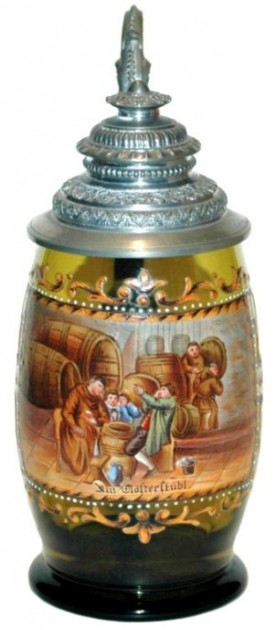 An unusual body shape, and it has the shown painting's  label.

Please go to page 4.
[END PAGE  3 –  SOK –  39 – R5]


   "How old would you be if you didn't know how old you are?"